Coco & Breezy's sunglasses and accessories were recently brought to my attention by Betty Autier's blog,
Le Blog de Betty
. The designers, who are 20-year-old identical twins from Minneapolis, Minnesota, have been termed "new age innovators"(
thesocietyonline.biz
) and "futuristic rockers" (
stylelikeu.com
).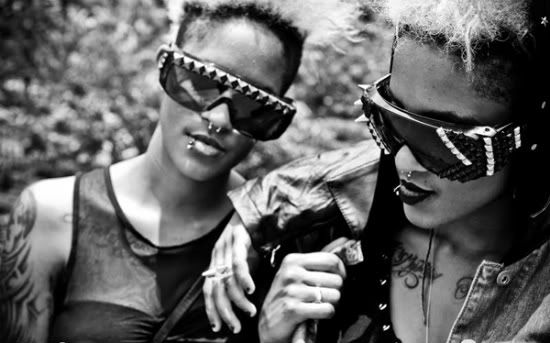 Their
website
describes the twins as "literally stopping traffic with their signature styles and confident attitudes."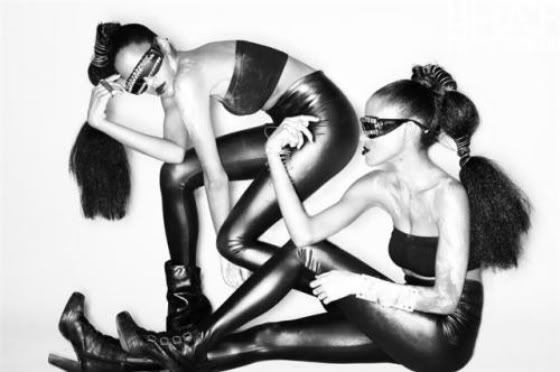 In their "Style Blazer TV" interview, Coco and Breezy explain that after moving to New York, it was not an easy path to success. Their styles were not initially accepted, and they received discouraging ridicule. Breezy explains that "people used to stare at us, people used to laugh at us. And that's why we created eyewear. To block ourselves away from the people that used to stare at us...with our designs we create a piece, but now we live in our own world." She continues by saying that, to them, their eyewear "represents it's o.k. to be different, it's o.k. to dress how you want to dress."
Despite their rough start, Coco and Breezy have become an urban success. The young designers have been featured in press including NY Times, Vouge Itailia, and Paper Mag among others. Their spacey, offbeat designs are also admired by celebrities such as:
Kelly Rowland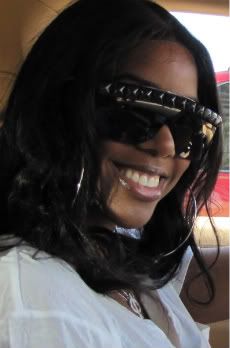 Nicki Minaj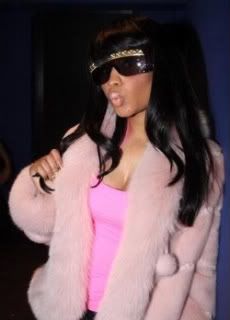 Ciara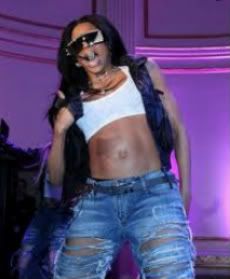 Coco and Breezy "20/20" Collection:
Ashanti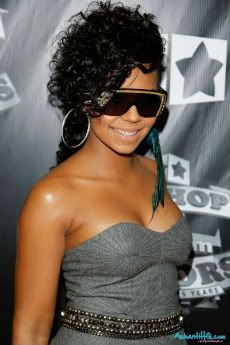 Kelly Osbourne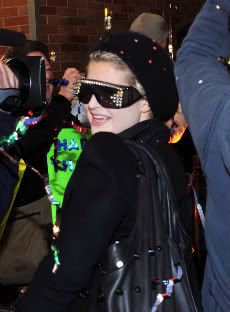 Ugo Mozie
The designers' accessories collection, "Wear-able Art", debuted at New York Fashion Week 2011. It is inspired by "everyday surroundings of where they reside on planet C & B. The dynamic energy that they receive from one another's futuristic plateau of ideas has long served as a driving force for their creative minds, but the motive for this collection is for each person to respond to the inspiration in his or her own unique way." (
zinkmagazine.com
). Both the "Wear-able Art" accessories and neon-based "20/20" sunglasses collections can be viewed at their website lookbook by clicking the image below: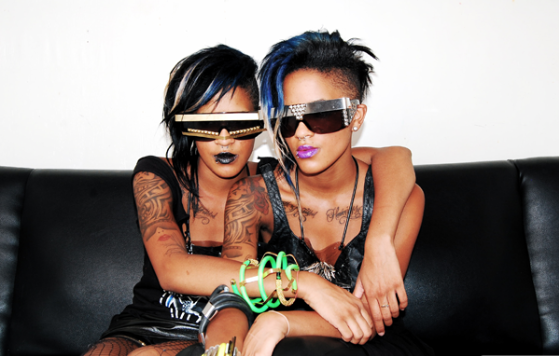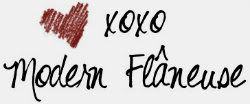 TWITTER
•
BLOGLOVIN'
•
PINTEREST